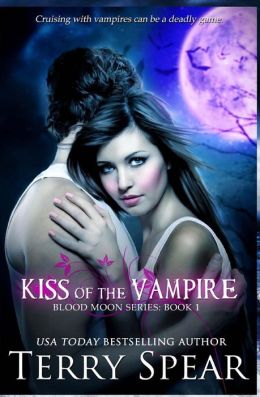 I had an actress offer to do The World of Fae series books in audio, but I have another who is actually reading the first of the books, and another that I'm waiting on for an audition. So I thought it would be fun to put Kiss of the Vampire in audiobook form also. Just waiting to hear back on the audition for that one now!
I so agree that when our books are turned into audio, the voices may not always appeal to all listeners. Just like an author's voice might not appeal to all readers. I read a blog by one reader who thought the historical heroes were way too harsh on the audiobooks for a series she loved, until the publisher got a new narrator for subsequent books and read the hero's version in such a different way. Some books I've fallen in love with the reader's voices. In one series, it was a woman who read with an Irish accent. Lovely voice. Could listen to it all day. I was sad when I finished the series.
In another, a male narrated a western contemporary romance. Even for the males in the story, he sounded too old and gruff. For the women, awful. LOL It pulled me out of the story.
In another though, the guy is a dream, and he is loved by all! Phil, G, bestill my heart. :)
In another, a YA, the narrator was middle aged and I had to look at the cover, to ensure I was reading a teen book.
So we take a chance when we bring our books to life on audio that we might not get the right voice for the project. But with that, it's similar to an author's voice, not everyone will agree.
****
I also pitched three stories to my editor. I never know if they'll be bought, so it's now out of my hands. And no telling when I'll hear back. Although, I'll let you all know when I do!
And, I finished writing Silence of the Wolf, which is to say that it's written to the end, but I'm rereading it all through again to make sure changes I made were carried throughout the book. :) That's my goal today.
I also finished another guest blog, and have one interview and one more guest blog to do. Only a week and a half, and the fun begins!
So I'm going to try to do the one other guest blog, don't have the interview questions yet or it would be done. And I added another guest blog--The Mating Game, which I finished.
See, you thought I was goofing off!
NEVER!
Have you loved some audiobooks and not others???
Terry